Basement Dehumidifier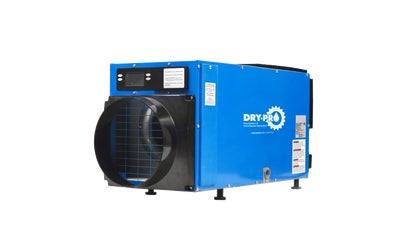 Does your home's foundation suffer from excessive moisture, leading to a damp and uncomfortable living space? Dry Pro Foundation & Crawlspace Specialists have the ultimate solution for residents in North Carolina!
We are proud to share with you our advanced Basement AquaStop™ Air System, engineered to maintain optimal humidity levels and safeguard your home against potential damage associated with excess moisture.
Serving homes across North Carolina, our team of experts is committed to providing reliable and effective basement waterproofing solutions to ensure a healthier and more enjoyable living environment. Explore how our offerings can significantly improve your home's atmosphere.
Discover Dry Pro's Advanced Basement AquaStop™ Air System 
Dry Pro's Basement AquaStop™ Air System is an innovative solution aimed at addressing the challenges of maintaining balanced humidity in your basement. The system is capable of removing excessive moisture, combating mold growth, and improving the overall air quality in your home.
Compact yet powerful, our dehumidifier integrates seamlessly with your home's aesthetics while delivering unparalleled performance. Designed to manage water ingress, vapor intrusion, and overall humidity levels, this system is a vital component of our comprehensive basement waterproofing and humidity control strategy.
Signs Your Basement Needs a Dehumidifier 
Are you wondering if your basement issues merit a dehumidifier? If you've noticed any of the following problems in your basements, it's a good indication your home could benefit from dehumidifiers:
Don't wait for these issues to escalate. Reach out to Dry Pro Foundation & Crawlspace Specialists for prompt and professional assistance.
Benefits of Installing Dry Pro's Basement AquaStop™ Air System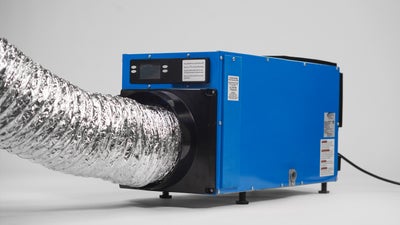 Effective Moisture Control: Capable of maintaining optimal humidity levels in your basement.
Mold Prevention: Helps in preventing the growth of mold and mildew.
Improved Air Quality: Enhances the overall air quality in your home.
Energy Efficiency: Designed to operate efficiently, reducing energy consumption.
User-Friendly Operation: Easy to operate with minimal maintenance requirements.
Our experienced team ensures meticulous installation and optimal functionality of the system in your North Carolina home.
How Dry Pro's AquaStop™ Air System Works 
Initial Inspection: Our team will conduct a thorough inspection of your basement and record its humidity levels.
Vapor Barrier Installation: Install a vapor barrier to protect against moisture intrusion.
Drainage System Setup: Establish an efficient internal drainage system.
Dehumidifier Installation: Position the dehumidifier for optimal performance.
System Testing: Verify the system's functionality and efficiency.
Our team at Dry Pro customizes the installation process to meet the unique needs of every home in North Carolina.
Why Choose Dry Pro for Basement Dehumidification? 
Proven Efficiency: Our system is tested and proven to effectively control basement humidity.
Expert Installation: Our team is skilled in ensuring accurate and reliable installation.
Customer Satisfaction: We prioritize customer satisfaction and offer personalized solutions.
North Carolina Expertise: With extensive local experience, we understand the specific needs of North Carolina homes.
Experience the difference of a balanced and comfortable home atmosphere with Dry Pro's Basement AquaStop™ Air System.
Contact Dry Pro Foundation & Crawlspace Specialists for Dehumidification Solutions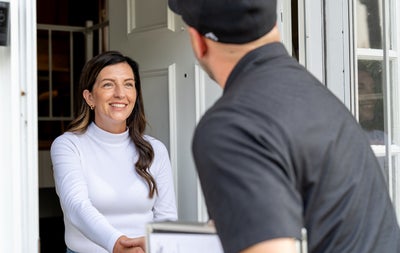 Is a damp and humid basement causing discomfort and concern in your North Carolina home? Don't wait until minor issues escalate into significant damages; reach out to Dry Pro Foundation & Crawlspace Specialists today! We are dedicated to offering specialized dehumidification solutions that will transform your basement into a dry, comfortable, and healthier living space. Our team of experts is ready to assess your unique needs and provide a tailored solution, ensuring the longevity and integrity of your home's foundation.
Contact us now for a free inspection and estimate and take the first step towards a more balanced and harmonious living environment. We are steadfast in our commitment to delivering excellence and ensuring customer satisfaction for homes throughout North Carolina.
FAQs
Our dehumidifier is designed with energy conservation in mind, ensuring cost-effective operation while maintaining the perfect humidity balance in your basement, contributing to a healthier home environment in North Carolina.
By regulating humidity levels, our system averts conditions that foster mold, wood rot, and structural decay, thereby preserving the integrity of your foundation and the overall structure of your home.
Many homeowners experience noticeable enhancements in air quality and humidity reduction shortly after the installation. However, the timeframe for observable results can depend on the severity of the initial conditions.
Publish Date:
Last Modified Date: