Leaking Basement Windows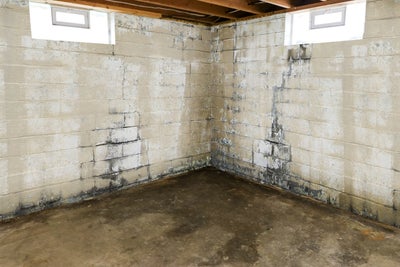 Basement windows are integral for allowing in natural light and providing safe emergency exits, yet they come with their own set of challenges. Leaking basement windows, while common, can cause various health and safety hazards, putting your home and family at risk.
Dry Pro Foundation & Crawl Space Specialists is your ally in confronting these challenges, offering tailored, long-lasting solutions. Specializing in holistic basement waterproofing systems, we strive to tackle the core of the problem, ensuring households across North Carolina remain safe and secure.
This guide aims to enlighten you on the causes, repercussions, and fixes for leaking basement windows, aiding you in making informed choices for your home's well-being.
Understanding Leaking Basement Windows 
While some window condensation may be normal, leaking basement windows are windows that allow water entry into the home, characterized by:
Visible moisture
Water stains
Pooling water around the window frame
Water will always follow the path of least resistance, and when there are vulnerabilities in your windows, they tend to leak. Compromised or older basement window systems are especially vulnerable. Leaking windows often lead to additional complications such as:
Encountering any of these signs necessitates immediate attention and consultation with experts like Dry Pro Foundation & Crawl Space Specialists for a thorough assessment and prompt action.
Causes Behind Leaking Basement Windows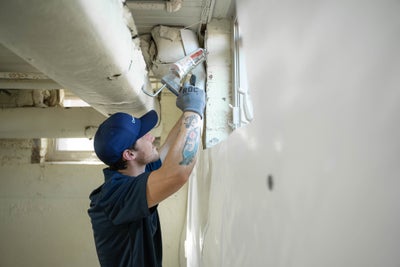 Several factors contribute to leaking basement windows, including:
Material Decay: Aging and deterioration of materials like wood, metal, and vinyl.
Incorrect Installation: Windows installed improperly can create gaps, enabling water entry.
Age: Older windows tend to be less effective and more prone to leaks.
Drainage Issues: Poor drainage around basement window wells can lead to water accumulation and leakage.
External Pressure: Hydrostatic pressure from the surrounding soil can force water through even the smallest openings.
Weather Variations: The diverse weather conditions in North Carolina, with its heavy rains and temperature fluctuations, can exacerbate the situation.
Accurately pinpointing the cause is essential and requires a professional approach and meticulous inspection from Dry Pro Foundation & Crawl Space Specialists.
Solutions for Leaking Basement Windows 
Addressing leaking basement windows goes beyond applying temporary fixes. Dry Pro Foundation & Crawl Space Specialists advocate for a comprehensive strategy, implementing advanced basement waterproofing systems that get to the root of the issue.
The Approach of Dry Pro Foundation & Crawl Space Specialists 
Our approach encompasses:
Comprehensive Inspection: Our team conducts detailed evaluations to identify the source of the leak and propose tailored solutions.
Interior Drainage System: Installation of an interior drainage system to redirect leaking water to a sump pump and alleviate hydrostatic pressure.
Sump Pump Installation: Our sump pumps efficiently expel the collected water from the basement and away from the property.
Vapor Barrier Installation: The introduction of vapor barriers on basement walls to prevent water vapor intrusion and channel leaks to the drainage system.
Dehumidification: Utilization of energy-efficient dehumidifiers to maintain optimal humidity levels, preventing mold growth and odorous conditions.
Structural Stabilization: Implementation of stabilization methods, such as carbon fiber straps and wall anchors, to curb further wall movement and cracks.
Our specialized products are designed to offer a lasting solution to leaking basement windows, tailored to meet the distinctive challenges of each home in North Carolina.
The Importance of Addressing Leaking Basement Windows 
Addressing leaking basement windows promptly is essential to:
Prevent Mold Growth
Enhance Energy Efficiency
Preserve Structural Integrity
Safeguard Personal Belongings
Increase Property Value
We at Dry Pro Foundation & Crawl Space Specialists are dedicated to providing innovative, durable solutions to uphold the security and health of homes across North Carolina. 
Connect with Dry Pro Foundation & Crawl Space Specialists for Dependable Basement Waterproofing Solutions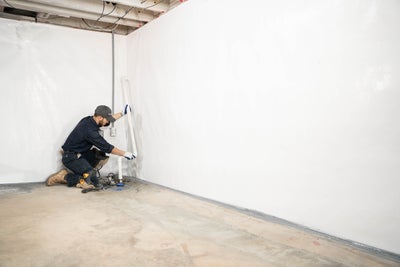 Don't let leaking basement windows undermine your home and peace of mind. Dry Pro Foundation & Crawl Space Specialists, revered for delivering trustworthy and efficient solutions across North Carolina, are ready to guide you towards a drier, healthier living environment. Reach out to us today for a complimentary, no-obligation inspection, and commence your journey towards a secure and serene household.
With a track record of excellence in serving communities across North Carolina, we take pride in our unwavering commitment to customer satisfaction and dependable solutions. Join our growing family of content homeowners and invest in a safer, healthier living environment today.
Publish Date:
Last Modified Date:
Explore more problem signs