Basement Mold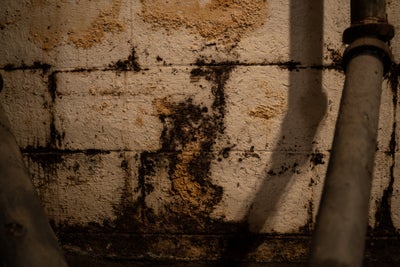 Many homeowners across the Charlotte, NC area may not notice it, but basement mold is a sign of bigger issues. Not only does mold harm your health, but it can also hurt your home's foundation.
Dry Pro has the know-how to handle basement mold by spotting it early and preventing it from returning. We specialize in basement waterproofing and moisture control, making us the trusted choice for a mold-free home.
This page will guide you through understanding basement mold, why it's risky, and how our professional moisture management tools keep it at bay.
What Is Basement Mold?
Basement mold is a sneaky fungus that loves damp, shadowy spots. It munches on things like wood, old boxes, and even certain insulations.
You might spot mold looking fuzzy or slimy in shades of black, green, white, or gray. And yep, that musty smell might be mold.
Common basement molds you might encounter include:
Alternaria
Cladosporium
Aspergillus
Penicillium
Some mold species are harmless, but others, like the infamous black mold, can seriously hurt your health, triggering allergies or asthma.
Mold isn't just a health issue. It's a sign that your basement is too wet, which can eventually weaken its structure.
Tackling mold the right way matters. Quick DIY fixes can miss the real problem and let mold creep back in.
What Causes Basement Mold?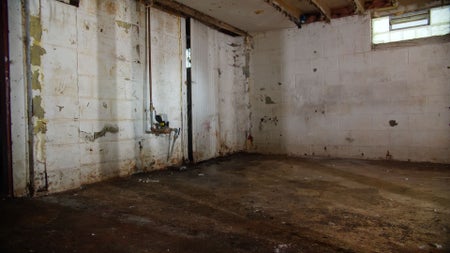 Mold in basements mainly means one thing: too much moisture.
Three factors contribute to mold growth:
Food (organic material, like wood or cardboard)
Water
Damp Air (humidity)
In our area, several factors contribute to creating the optimal conditions that cause mold growth in basements, including:
Poor ventilation
Leaks and condensation
Structural issues, such as wall cracks and floor cracks
Flooding due to heavy rain or plumbing leaks
High relative humidity above 55%
Even everyday activities, like doing laundry or cooking without proper ventilation, can increase humidity levels and help mold grow, contributing to basement mold.
Can You Fix Basement Mold?
Absolutely! But fixing mold isn't just about cleaning up the fuzzy stuff. Simply scrubbing moldy spots with bleach might not cut it. Experimenting with DIY methods often worsens the problem and can pose a health risk. Mold is surprisingly tricky to get rid of, even with bleach.
Seeing mold? Reach out to a mold remediation specialist.
For long-lasting solutions, start with full-scale, professional basement waterproofing from Dry Pro Foundation Repair.
How to Fix Basement Mold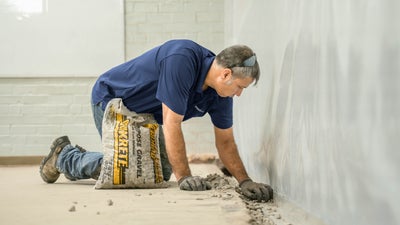 As mentioned, the best way to start your basement mold eradication journey is with professional mold removal, followed by addressing moisture management.
Here's how Dry Pro Foundation Repair steps in:
Thorough Inspection: Our experts check your home, pinpoint the root cause of the mold, and recommend customized repair solutions.
Seal the Cracks and Leaks: Found a crack that's allowing water to intrude? We seal cracks tightly and offer basement repair or foundation repair fixes if needed.
Install Interior Draining: Our innovative interior perimeter basement drainage system collects leaking water from the walls, floor, and cover joint.
Connect Drains to a Sump Pump: A sump pump placed in the lowest point of the basement actively removes water collected by the perimeter drains.
Control Vapor Intrusion: Our top-notch, thick and durable wall barrier stops moisture dead in its tracks.
Dehumidify the Space: An energy-efficient dehumidifier ensures relative humidity levels remain below 55%, crucial for mold prevention and better air quality.
Ongoing Maintenance: Our solutions are not to "set it and forget it." We care about your home's health and offer annual service and maintenance plans to ensure our repairs continue functioning at the highest level to keep your home safe.
Our unique products, designed for homes like yours, give mold no chance.
Why Act on Basement Mold Now?
Here's why nipping mold in the bud is key:
Quick Growth and Spread: Mold spores multiply exponentially in 24-48 hours when exposed to moisture.
Health Problems: Prolonged exposure and delayed treatment can worsen health issues like asthma and allergies.
Foundation Damage: Ongoing moisture and mold damage reduce the structural integrity of wood framing over time.
Bad Odors: Mold's musty smell isn't easy to eliminate.
Falling Home Value: Mold decreases the real estate value of property.
For the best solutions, count on Dry Pro. Our unique products and approaches are crafted with your home and well-being in mind.
Talk to Dry Pro for Trusted Basement Solutions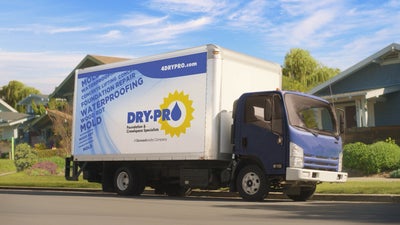 Mold is a serious issue and cannot just be wiped away. Don't risk your home's safety. Get in touch with Dry Pro to tackle moisture and mold for good.
Our certified pros can check out your basement, pinpoint moisture trouble, and set a plan in motion to keep mold away. With years of experience across the Charlotte metroplex, we're your go-to for basement waterproofing. Schedule your free basement inspection today.
Publish Date:
Last Modified Date:
Explore more problem signs